Why get a Jacuzzi Hot Tub Cover?
Hot tub covers are one of the most important pieces of equipment that you can buy for your hot tub. Not only do they keep the hot tub clean and free of debris, but they also help to keep the heat in and the cold out.

Without a cover, your Jacuzzi hot tub would be at the mercy of the elements and exposed to dirt, debris, and other contaminants that may be carried in with the wind. This not only makes your hot tub uncomfortable to use but could also lead to degradation and damage over time.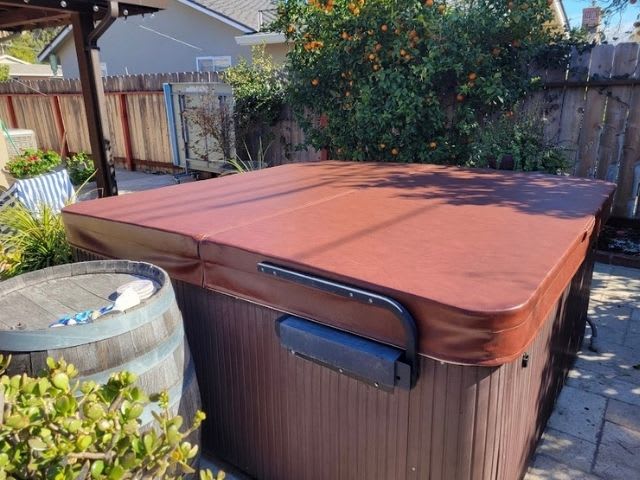 When Purchasing Your Jacuzzi Hot Tub Cover
It's important to remember that there are a few different types of hot tub covers available, so it is important to choose one that best suits your needs. For example, if you live in an area with a lot of snow, you will want a cover that is specifically designed to withstand the weight of the snow.
If you have a hot tub that is used frequently, you may want to consider a cover that is easy to remove and clean. Some covers even come with a built-in skimmer, which can help to keep the water clean and free of debris.
Hot tub covers are an important part of owning a hot tub, and they can make a big difference in the overall enjoyment of your hot tub experience. If you are unsure of which type of cover to purchase, don't hesitate to contact us, we'll be happy to help you determine which type is best suited for your particular Jacuzzi hot tub.
Choose EZ Spa for your Jacuzzi Hot Tub Cover
We understand that your Jacuzzi Hot Tub is a considerable investment. There isn't one type of spa cover that is best for all hot tubs and environments. That's why we have a line of hot tub covers and cover guards to ensure that your investment is protected regardless of the extreme weather conditions you face in your area.
Our covers are made with durable, high-quality materials featuring UV protection and Heat Shields to minimize heat loss and water seepage. They are available in a variety of colors and styles to match the look of your Jacuzzi hot tub. Fit is a critical aspect because an ill-fitting cover means your hot tub is not adequately protected. Our covers are tailor-made so that they always fit perfectly. With EZ Spa you get:
Heat Insulation
Ultimate Protection
The Perfect Fit
A Variety of Styles and Colors
Tough, Durable Materials
Custom-Built Covers
Our Warranty Is Our Promise
Customers put their trust in our products because we stand by them. We use the best and toughest materials combined with a rigorous spa cover manufacturing process to deliver outstanding results. We believe in our process and our quality products and demonstrate this by covering them from defects in materials and workmanship under normal use for 36 months from the day we deliver them to you. We value the trust and investment you make with us.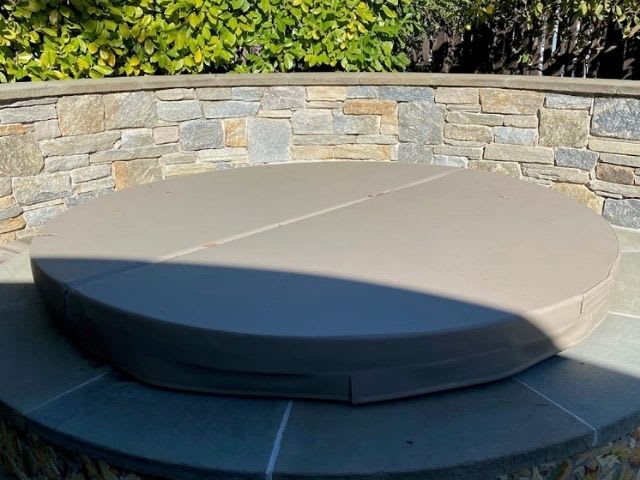 Very nice cover and great customer service. They brought the new cover, took the old cover as well as all the packing materials. Could not have been easier. Delivery was delayed due to Covid issues but still received in 6 weeks. Fits perfectly.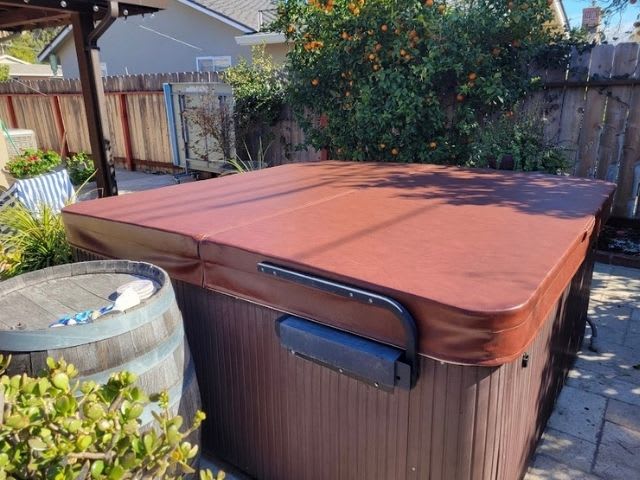 We are 100% satisfied with the product and service we received from EZ Spa Covers. Their customer service via email was very prompt, friendly, and accurate. They quoted that delivery would be 8-10 weeks due to foam supply issues, but they delivered in just over 4 weeks!!! I had a cover on order with another company (in Florida) for over a year and my delivery date kept getting pushed back. I am so happy to have found EZ Spa Covers and cancelled my other order. If you live in Northern California, there is NO reason to go anywhere else.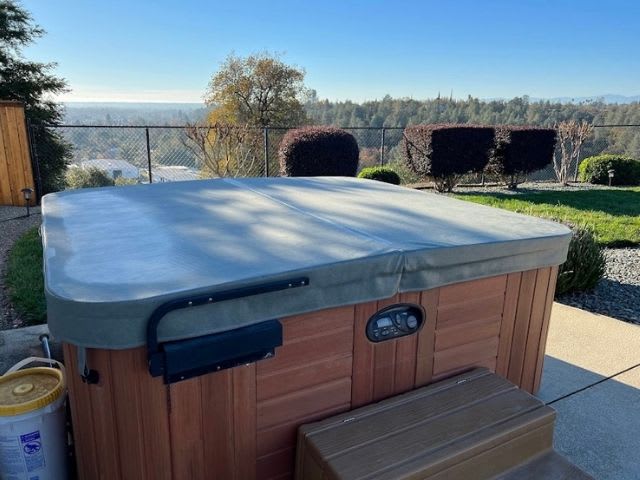 Great service, great product. Really happy with this cover. These guys came through for me on short notice. On time, on spec, priced right. Thank you!
Frequently Asked Questions
Where do your deliver hot tub covers?
Our general delivery area reaches from the Colfax area all the way down to San Jose and the Bay Area region. To see a list of all cities we deliver to with no shipping charges, visit our
delivery
page. We can also arrange for you to pick up your cover from the warehouse if you are outside our delivery area and can do so.
Do you make custom hot tub covers?
Yes, every cover is completely custom-made to fit the customer's spa, including any custom-made spas or in-ground spas with different shapes and landscaping to work around or fountains to accommodate as well.
What are your hot tub covers made of?
Marine quality vinyl with UV protectant, High-quality virgin foam wrapped in 4 mil plastic, Galvanized steel, and  specially made thread for spa covers.
How long does it take to deliver a hot tub cover?
Our turnaround time is 8 – 10 weeks. Unfortunately, due to Covid, the time of delivery has been fluctuating a lot for the past year.