HIGH-QUALITY SPA COVERS - MADE WITH THE FINEST MATERIALS
We design our hot tub covers with built-in UV protection and a Heat Shield, preventing heat loss and water seepage. Our covers are built to last and tailored to your exact specifications so you can be sure they'll fit your tub perfectly no matter what brand it is – unlike any other hot tub cover in the market!
SPA COVERS FOR ALL BRANDS
EZ Spa Covers have the most options for your hot tub spas. We offer many custom-made molded covers that fit CalderaSpas, HotSpring Spas, Jacuzzi Q-Series, and many other brands.
CUSTOM DESIGNED HOT TUB COVER
Your customized hot tub cover is an attractive item. It's essential to find a cover designed specifically for your hot tub to keep it looking as beautiful and protected as possible!
EZ Spa Covers provides a quick and easy measuring guide that's been developed by our team of custom hot tub cover experts to ensure your personalized hot tub cover looks great the first time. With the help of a few measurements, we can match your spa dimensions with the perfect cover that comes in many different fabrics, colors, and styles.
STYLES AND COLORS TO FIT YOUR DECOR
A hot tub cover from EZ Spa does more than just keep your hot tub protected from the elements! Our custom-made models are designed to provide the perfect cover for your spa. Choose from 16 different colors and make sure that it matches your existing aesthetic; this will add a stylish touch to your yard or garden while protecting your tub's interior.
When you've built your reputation on quality, you have to make sure that the people who have come to trust and depend on your services know that they can count on you. When it comes to hot tub covers and spas made by EZ Spa Covers, our products are covered from defects in materials and workmanship under normal use for 36 months from the day it's delivered to your door. We do this not just for your peace of mind but because we know how much your investment means to you!
FREE DELIVERY AVAILABLE TO FREMONT
EZ Spa Covers is committed to providing our customers with a quality, affordable, and energy-efficient hot tub cover that's made from a high-end material meant to last for as long as you own it. Now, you can get this product from the comfort of your home, shipped directly to your doorstep. We provide free home delivery in Fremont, CA.
Have questions about delivery? Check out our free delivery page here.
Chat with us today. We will be happy to help!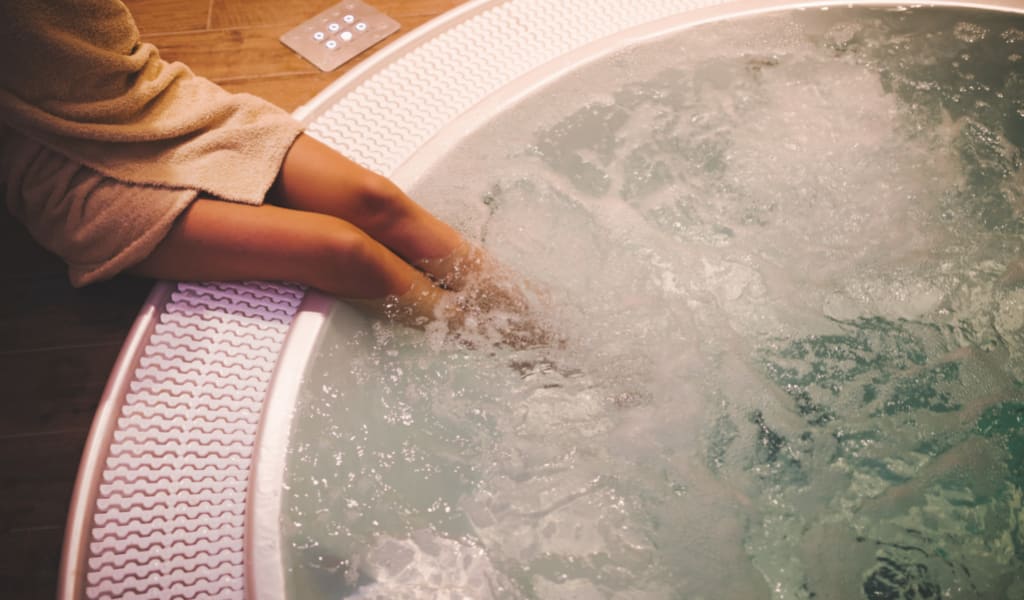 The Perfect Cover, the Perfect Fit
BEAUTIFUL & AFFORDABLE SPA COVERS
Hot Tub Covers are an indispensable item when it comes to keeping your hot tub functioning at its absolute best. The right one, of course, makes a huge difference to the classic look of your hot tub, and if you're looking for protection, you need something pretty that also fits your unique tub perfectly.
Snow, rain, or shine, our covers deliver the ultimate protection. All of our covers feature sturdy reinforced handles, heat shields, double wrap foam inserts that are heat-sealed in plastic to prevent moisture collection, and reinforced stitching.
All of our covers feature an arctic shield as well as closed-cell foam that helps customers keep their energy consumption down each month. By taking advantage of the heat retention properties of both materials, you can naturally ensure that potential loss is minimized while keeping overall costs low. The Super Heat Shield Steam Stopper's added upgrade will help reduce your energy costs even further, making it easy to see why this is our ideal choice with its high savings potential.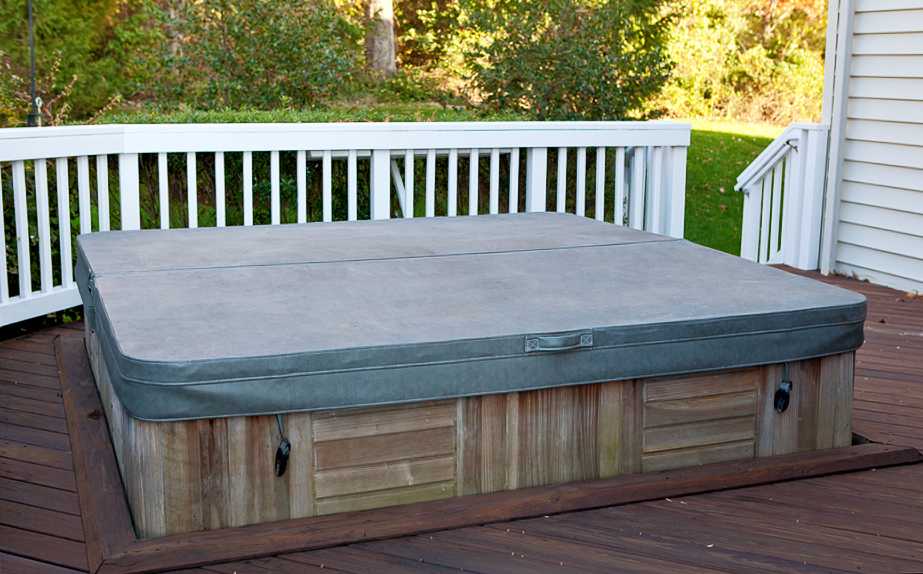 WHERE WE DELIVER IN THE FREMONT AREA
"I ordered a 4 piece custom cover and Christy was great and wonderful to work with. Good communication and speedy delivery of my new beautiful cover too!"
"Great customer service! First time ordering a new cover and they were able to look up my brand of hot tub and provide the measurements for me to double check. They answered all my different questions I had and were very knowledgeable. It really made the ordering process super easy and I felt confident I'd ordered the correct spa cover when I was worried I would screw it all up. "
"Return customer here for my 2nd spa cover from them because our first spa cover was so well made and lasted us about 6 years! They even had my old order to reorder from which made it a piece of cake. "
Frequently Asked Questions
Where do your deliver hot tub covers?
Our general delivery area reaches from the Colfax area all the way down to San Jose and the Bay Area region. To see a list of all cities we deliver to with no delivery charges, visit our delivery page. We can also arrange for you to pick up your cover from the warehouse if you are outside our delivery area and can do so.
Do you make custom hot tub covers?
Yes, every cover is completely custom-made to fit the customer's spa, including any custom-made spas or in-ground spas with different shapes and landscaping to work around or fountains to accommodate as well.
What are your hot tub covers made of?
Marine quality vinyl with UV protectant, High-quality virgin foam wrapped in 4 mil plastic, Galvanized steel, and  specially made thread for spa covers.
How long does it take to deliver a hot tub cover?
Our turnaround time is 6-8 weeks. Unfortunately, due to Covid, the time of delivery has been fluctuating a lot for the past year.
Get More Answers to Frequently Asked Questions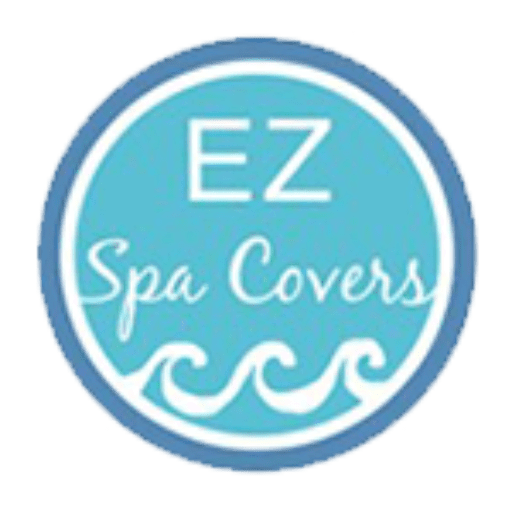 Just like your tub, we understand that your spa cover is an investment. All of our covers come with a three-year limited peace of mind warranty. In addition to our superior materials and exacting manufacturing process, we stand by each of our covers. If during normal use, your cover fails within the first 36 months of purchase, we'll happily replace it for you. Our warranty is our commitment to you that we are equally invested in your experience with our covers.
EZ Spa Covers is committed to providing our customers with the highest quality, affordable and energy efficient spa covers that are custom made to fit your spa perfectly with FREE delivery to most of Northern California! We offer 5 different spa cover foam density options to choose from and can custom build any shape or size hot tub cover. All our spa covers are custom built in Northern California using the highest quality marine grade vinyl. With 16 beautiful colors to choose from, you are sure to find a spa cover color that will complement your spa and its surrounding areas!

Your business is greatly appreciated, if you have any questions please don't hesitate to e-mail us at info@ezspacovers.com for a fast response. Our service area includes most of Northern California, but you can check here on our list of delivery cities.