High-Quality Spa Covers - Made With The Finest Materials
All of our covers are built to last. They feature premium marine-grade vinyl with UV protectant so they can withstand exposure to the elements of any climate, as well as tough and rigid closed-cell foam which prevents water from seeping in, and a Heat Shield to prevent heat loss so you can save on your energy bills. They're also built to exact specifications for a fit second to none compared to other covers on the market.
Spa Covers for All Brands
With a variety of sizes, finishes, and styles to choose from, EZ Spa Covers has a hot tub cover you'll love to show off. Our covers are made to fit CalderaSpas, HotSpring Spas, Jacuzzi Q-Series, and many other brands. Our custom-molded covers are a perfect fit for a wide variety of hot tub shapes and sizes.
Custom Designed Covers for Your Hot Tub
Custom hot tubs can be a decorative addition to your home, but they might not fit the right way if you buy a standard cover.
EZ Spa Covers can make your custom spa or hot tub cover order easier than ever by helping you out with our easy-to-follow measurement guide. If you're not entirely sure how to measure, never fear! Our experts are by your side to help you get the exact look that you're after. EZ Spa covers will save you time and money.
Styles and Colors to fit your Decor
A Spa cover is more than just a hot tub accessory, in addition to protecting and extending the life of your hot tub it should also look fantastic. A quality hot tub deserves a cover that enhances its aesthetic. With this goal in mind, our array of spa covers can be ordered in 16 different colors to ensure you always find a color that compliments your hot tub, your home, your deck, etc. Our covers deliver an impressive combo of unparalleled function and outstanding style.
When you've built your reputation on quality, it's not enough to simply say you build the best product, you have to stand by it. Just like your hot tub, we understand that your spa cover is an investment. Our products are covered from defects in materials and workmanship under normal use for 36 months from the day it's delivered to your door. We do this not just for your peace of mind, but to demonstrate that we're just as invested in our covers as our valued customer
Free Delivery Available to Sacramento
EZ Spa Covers' mission is to enable our customers to obtain the highest quality, affordable, and energy-efficient spa covers. Whether they are standard or custom made, all will fit your spa perfectly. We keep our prices low by ensuring that we have complete control of the manufacturing process. All of our covers include free delivery to Sacramento as well as many other cities in Northern California.
Have questions about delivery? Check out our free delivery page here.
Chat with us today, we will be happy to help!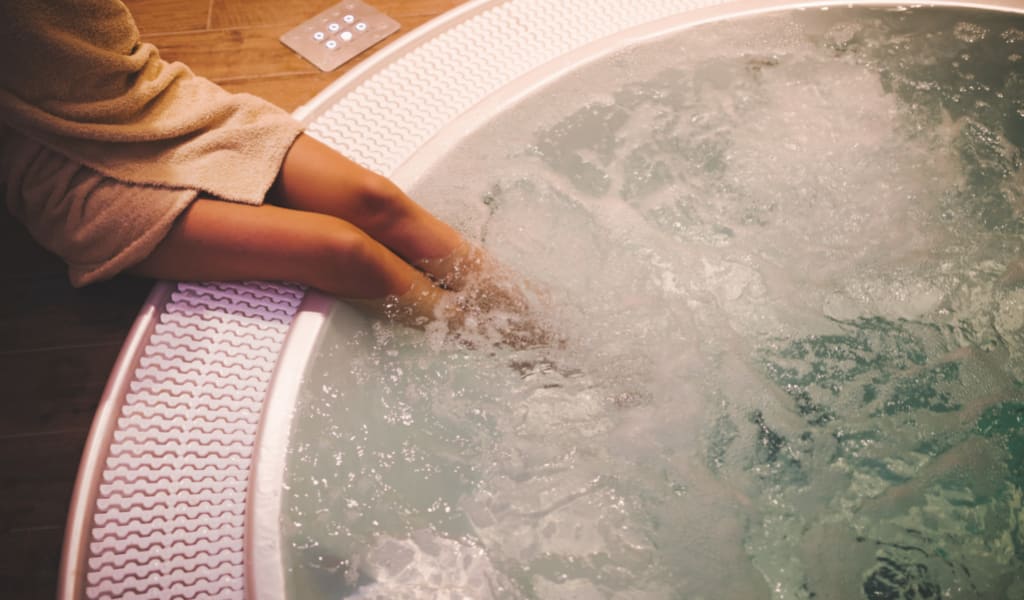 The Perfect Cover, the Perfect Fit
beautiful & Affordable Spa Covers
Hot tub covers are paramount to ensuring your hot tub remains in excellent condition. The perfect spa cover protects your hot tub from the elements, but to do so, it requires heavy-duty materials and an exact fit.
Whether it's sunny, raining, or snowing, our covers deliver the ultimate protection. All of our covers feature reinforced handles, heat shields, double wrap foam inserts that are heat-sealed in plastic to prevent moisture collection, and reinforced stitching.
All of our covers feature our industry-leading heat shield and closed-cell foam that helps customers keep their energy consumption down each month. Carefully, designed to help your tub keep its heat. Additional upgrades, like the Super Heat Shield Steam Stopper, are available to further contribute to your energy savings. This small investment pays for itself in the long run as it makes for the ideal cover for energy savings.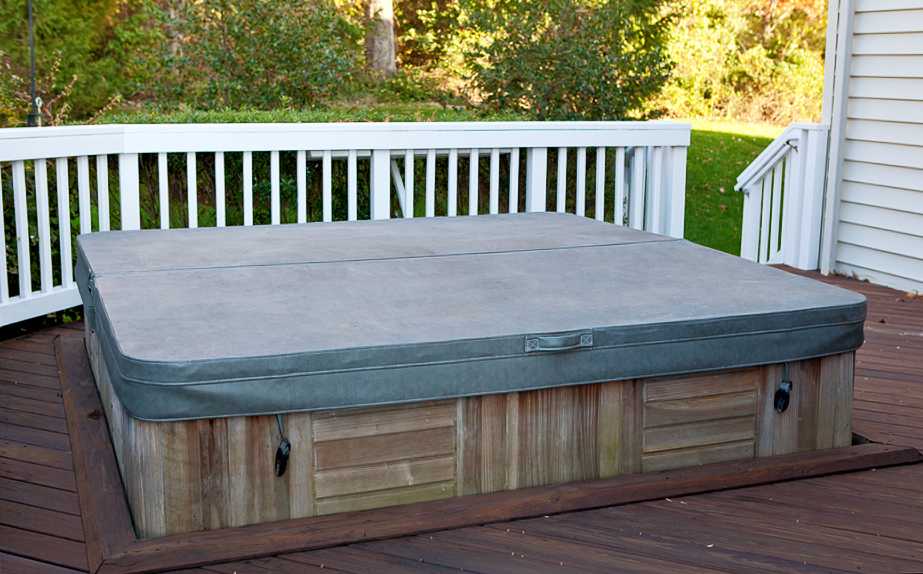 FREE Delivery to Sacramento
Where we deliver in Sacramento
"I ordered a 4 piece custom cover and Christy was great and wonderful to work with. Good communication and speedy delivery of my new beautiful cover too!"
"Great customer service! First time ordering a new cover and they were able to look up my brand of hot tub and provide the measurements for me to double check. They answered all my different questions I had and were very knowledgeable. It really made the ordering process super easy and I felt confident I'd ordered the correct spa cover when I was worried I would screw it all up. "
"Return customer here for my 2nd spa cover from them because our first spa cover was so well made and lasted us about 6 years! They even had my old order to reorder from which made it a piece of cake. "
Frequently Asked Questions
Where do your deliver hot tub covers?
Our general delivery area reaches from the Colfax area all the way down to San Jose and the Bay Area region. To see a list of all cities we deliver to with no delivery charges, visit our delivery page. We can also arrange for you to pick up your cover from the warehouse if you are outside our delivery area and can do so.
Do you make custom hot tub covers?
Yes, every cover is completely custom-made to fit the customer's spa, including any custom-made spas or in-ground spas with different shapes and landscaping to work around or fountains to accommodate as well.
What are your hot tub covers made of?
Marine quality vinyl with UV protectant, High-quality virgin foam wrapped in 4 mil plastic, Galvanized steel, and  specially made thread for spa covers.
How long does it take to deliver a hot tub cover?
Our turnaround time is 8 – 10 weeks. Unfortunately, due to Covid, the time of delivery has been fluctuating a lot for the past year.
Get More Answers to Frequently Asked Questions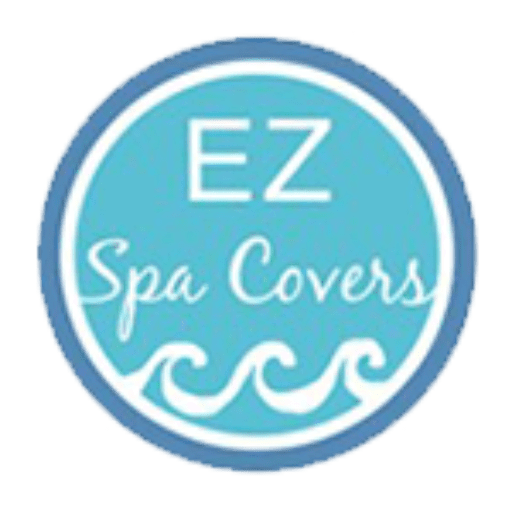 Just like your tub, we understand that your spa cover is an investment. All of our covers come with a three-year limited peace of mind warranty. In addition to our superior materials and exacting manufacturing process, we stand by each of our covers. If during normal use, your cover fails within the first 36 months of purchase, we'll happily replace it for you. Our warranty is our commitment to you that we are equally invested in your experience with our covers.
EZ Spa Covers is committed to providing our customers with the highest quality, affordable and energy efficient spa covers that are custom made to fit your spa perfectly with FREE delivery to most of Northern California! We offer 5 different spa cover foam density options to choose from and can custom build any shape or size hot tub cover. All our spa covers are custom built in Northern California using the highest quality marine grade vinyl. With 16 beautiful colors to choose from, you are sure to find a spa cover color that will complement your spa and its surrounding areas!

Your business is greatly appreciated, if you have any questions please don't hesitate to e-mail us at info@ezspacovers.com for a fast response. Our service area includes most of Northern California, but you can check here on our list of delivery cities.